6519 Wauka View Drive, Clermont, GA 30527
All items closed
Incredible North Hall Home & Opportunity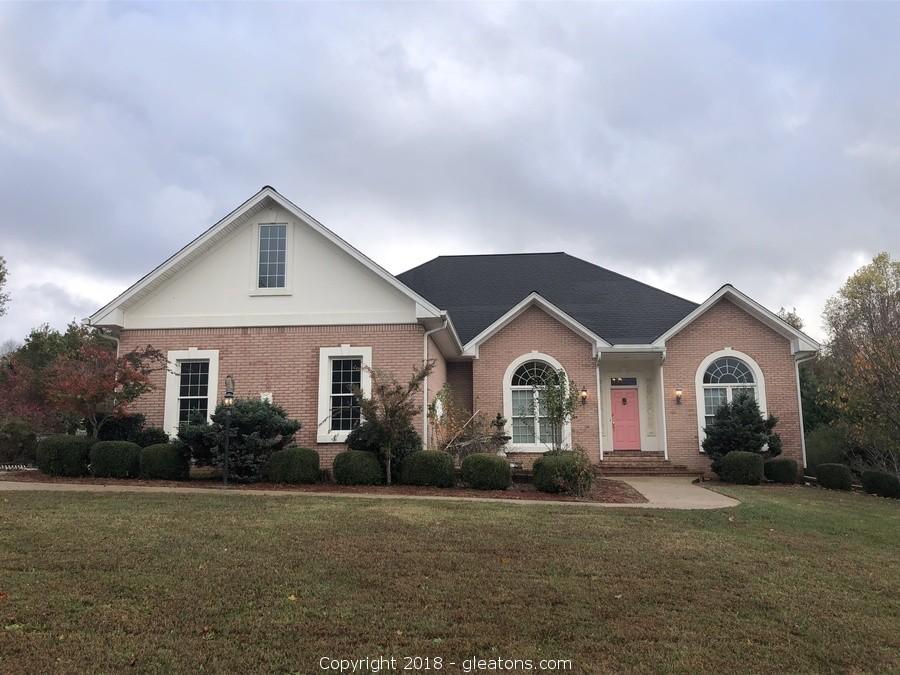 6519 Wauka View Dr. Clermont, GA
Bidding is

closed

.
High Bid:
$203,500.00
NA
Bidding Ended:
Mon, Mar 25 7:00:00 pm ET
High Bidder:
4284
Bid Increment:
$2,500.00
Starting Bid:
$100,000.00
Item Location:

175 Brookclear Lane

,

Fayetteville

,

GA

30215

Item has been viewed 3,506 times.

OR BEST OFFER

Excellent North Hall home in sought-after Windmill S/D. 3 BR/2BA home with nice deck, private back yard with custom landscaping. Master bath has separate sinks and garden tub. Fireplace in living room, sun room, and separate dining room. Large kitchen with breakfast area. Huge unfinished basement is perfect for finishing or storage. Tons of storage in attic as well. Walking distance to community swimming pool and lake.  
Comps & After Repair Value from:  $260,000 - $360,000
Buyer's Premium: 10%
Cooperating Broker's Commission: 3%
Home Size: Approx. 1568
Year Built: 2000
Acreage: .67
Bedrooms: 3
Bathrooms: 2
Fireplaces: 1
Garage: 2 Car
Sqaure Footage: 2505 Finished - Basement 2505 (Public Records)
2017 Taxes: $3112.52
Tax ID: 12062A000005
Schools: 
Elementary: Wauka Mountain
Middle: North Hall
High School: North Hall
Pre-Auction Bids Highly Encouraged
| | | |
| --- | --- | --- |
| Bid Date | Bid Amount | Bidder |
| Mar 25, 2019 - 6:27:54 PM | $203,500.00 | i4284 |
| Mar 25, 2019 - 6:27:54 PM | $201,000.00 | i |
| Mar 25, 2019 - 6:04:20 PM | $200,000.00 | i4284 |
| Mar 25, 2019 - 6:04:20 PM | $199,000.00 | i |
| Mar 25, 2019 - 6:03:58 PM | $198,000.00 | i4284 |
| Mar 25, 2019 - 6:03:58 PM | $197,000.00 | i |
| Mar 25, 2019 - 6:03:47 PM | $196,000.00 | i4284 |
| Mar 25, 2019 - 6:03:47 PM | $195,000.00 | i |
| Mar 25, 2019 - 6:03:37 PM | $188,000.00 | i4284 |
| Mar 25, 2019 - 6:03:37 PM | $187,000.00 | i |
| Mar 25, 2019 - 5:12:27 PM | $186,000.00 | i4284 |
| Mar 25, 2019 - 5:12:27 PM | $185,000.00 | i4201 |
| Mar 25, 2019 - 3:25:47 PM | $182,000.00 | i4201 |
| Mar 25, 2019 - 1:55:10 PM | $181,000.00 | i4275 |
| Mar 25, 2019 - 1:55:10 PM | $180,000.00 | i |
| Mar 25, 2019 - 1:54:45 PM | $177,000.00 | i |
| Mar 25, 2019 - 1:54:45 PM | $176,000.00 | i4275 |
| Mar 25, 2019 - 1:48:19 PM | $173,000.00 | i |
| Mar 25, 2019 - 1:48:19 PM | $172,000.00 | i4275 |
| Mar 25, 2019 - 1:12:24 PM | $171,000.00 | i |
| Mar 25, 2019 - 1:12:24 PM | $170,000.00 | i |
| Mar 25, 2019 - 1:12:11 PM | $166,000.00 | i |
| Mar 25, 2019 - 1:12:11 PM | $165,000.00 | i |
| Mar 25, 2019 - 1:12:01 PM | $158,000.00 | i |
| Mar 25, 2019 - 1:12:01 PM | $157,000.00 | i |
| Mar 25, 2019 - 1:11:49 PM | $156,000.00 | i |
| Mar 25, 2019 - 1:11:49 PM | $155,000.00 | i |
| Mar 25, 2019 - 1:11:41 PM | $154,000.00 | i |
| Mar 25, 2019 - 1:11:41 PM | $153,000.00 | i |
| Mar 25, 2019 - 10:10:20 AM | $152,000.00 | i |
| Mar 24, 2019 - 6:21:38 PM | $151,000.00 | i4250 |
| Mar 21, 2019 - 1:21:21 PM | $150,000.00 | i |
| Mar 21, 2019 - 1:21:21 PM | $149,000.00 | i |
| Mar 21, 2019 - 1:21:11 PM | $144,000.00 | i |
| Mar 21, 2019 - 1:21:11 PM | $143,000.00 | i |
| Mar 21, 2019 - 1:21:07 PM | $142,000.00 | i |
| Mar 21, 2019 - 1:21:07 PM | $141,000.00 | i |
| Mar 21, 2019 - 1:20:57 PM | $136,000.00 | i |
| Mar 21, 2019 - 1:20:57 PM | $135,000.00 | i |
| Mar 21, 2019 - 1:20:50 PM | $134,000.00 | i |
| Mar 21, 2019 - 1:20:50 PM | $133,000.00 | i |
| Mar 18, 2019 - 11:37:23 AM | $132,000.00 | i |
| Mar 18, 2019 - 8:05:32 AM | $131,000.00 | i4201 |
| Mar 18, 2019 - 8:05:01 AM | $130,000.00 | i |
| Mar 18, 2019 - 8:05:02 AM | $130,000.00 | i4201 |
| Mar 17, 2019 - 3:12:24 PM | $126,000.00 | i |
| Mar 17, 2019 - 3:12:24 PM | $125,000.00 | i4201 |
| Mar 17, 2019 - 3:12:14 PM | $121,000.00 | i4201 |
| Mar 17, 2019 - 3:12:14 PM | $120,000.00 | i |
| Mar 17, 2019 - 3:12:02 PM | $111,000.00 | i4201 |
| Mar 17, 2019 - 3:12:02 PM | $110,000.00 | i |
| Mar 17, 2019 - 3:11:54 PM | $103,500.00 | i4201 |
| Mar 17, 2019 - 3:11:54 PM | $102,500.00 | i |
| Mar 17, 2019 - 3:11:48 PM | $101,500.00 | i4201 |
| Mar 17, 2019 - 3:11:48 PM | $100,500.00 | i |
| Mar 16, 2019 - 7:50:49 AM | $100,000.00 | i4201 |