Fine Gemstone Jewelry Verified and Guaranteed Sale and Auction (90)
All items closed
THURSDAY Jewelry Preview, Inspect and Try On from 10:00 am to 3:00 pm at Gleaton's Gallery - 100 Clover Green, Peachtree City, GA 30269
This is an Online Auction presented by Gleaton's. Gleaton's is the best auction company and highest rated online auction marketplace in Metro Atlanta area. Gleaton's is the go to company for Estate Sales in Atlanta GA area, Business Liquidations in Metro Atlanta and Georgia Region & Real Estate Auctions and Listings.
« Back to list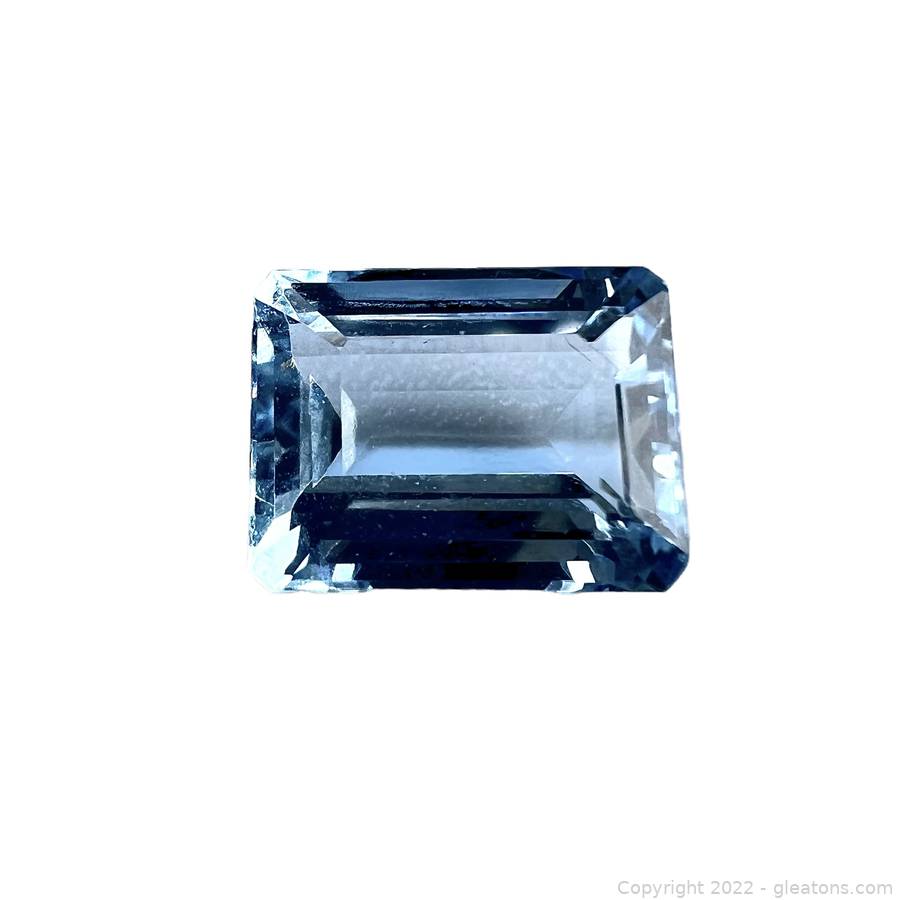 Lot #9175:
High Quality Loose Aquamarine Gemstone Emerald Cut
Bidding is

closed

.
High Bid:
$310.00
NA
Bidding Ended:
Sun, Aug 14 7:34:06 pm ET
High Bidder:
5408
Bid Increment:
$10.00
Starting Bid:
$5.00
Item Location:

100 Clover Green

,

Peachtree City

,

GA

30269

Item has been viewed 67 times.

- 1 stone total
- 9.1 x 6.9mm emerald cut
- 2.25 cts
- More saturated blue
| | | |
| --- | --- | --- |
| Bid Date | Bid Amount | Bidder |
| Aug 14, 2022 - 7:33:06 PM | $310.00 | i5408 |
| Aug 14, 2022 - 7:33:03 PM | $300.00 | i6350 |
| Aug 14, 2022 - 7:33:03 PM | $290.00 | i5408 |
| Aug 14, 2022 - 7:32:46 PM | $280.00 | i6350 |
| Aug 14, 2022 - 7:32:31 PM | $270.00 | i5408 |
| Aug 14, 2022 - 7:32:02 PM | $260.00 | i6350 |
| Aug 14, 2022 - 7:31:33 PM | $250.00 | i5408 |
| Aug 14, 2022 - 7:31:29 PM | $240.00 | i6350 |
| Aug 14, 2022 - 7:31:30 PM | $240.00 | i5408 |
| Aug 14, 2022 - 7:31:08 PM | $230.00 | i6350 |
| Aug 14, 2022 - 7:31:08 PM | $220.00 | i5408 |
| Aug 14, 2022 - 7:30:18 PM | $210.00 | i5408 |
| Aug 14, 2022 - 7:30:18 PM | $200.00 | i6350 |
| Aug 14, 2022 - 7:30:06 PM | $185.00 | i5408 |
| Aug 14, 2022 - 7:30:06 PM | $175.00 | i6350 |
| Aug 14, 2022 - 7:29:57 PM | $150.00 | i6350 |
| Aug 14, 2022 - 7:29:41 PM | $140.00 | i5408 |
| Aug 14, 2022 - 7:29:38 PM | $130.00 | i6350 |
| Aug 14, 2022 - 7:29:39 PM | $130.00 | i5408 |
| Aug 14, 2022 - 7:29:32 PM | $120.00 | i6350 |
| Aug 14, 2022 - 7:28:48 PM | $110.00 | i5408 |
| Aug 14, 2022 - 7:28:45 PM | $100.00 | i6350 |
| Aug 14, 2022 - 7:28:46 PM | $100.00 | i5408 |
| Aug 14, 2022 - 7:28:42 PM | $95.00 | i6350 |
| Aug 14, 2022 - 7:28:42 PM | $90.00 | i5408 |
| Aug 14, 2022 - 7:28:39 PM | $85.00 | i6350 |
| Aug 14, 2022 - 7:28:39 PM | $80.00 | i5408 |
| Aug 14, 2022 - 7:28:23 PM | $75.00 | i6350 |
| Aug 14, 2022 - 7:28:12 PM | $70.00 | i5408 |
| Aug 14, 2022 - 7:27:52 PM | $65.00 | i4249 |
| Aug 14, 2022 - 7:27:46 PM | $60.00 | i6350 |
| Aug 14, 2022 - 7:27:46 PM | $55.01 | i4249 |
| Aug 14, 2022 - 7:27:01 PM | $50.00 | i4249 |
| Aug 14, 2022 - 7:26:37 PM | $45.00 | i5408 |
| Aug 14, 2022 - 7:26:25 PM | $40.00 | i6350 |
| Aug 14, 2022 - 4:48:22 PM | $35.00 | i5408 |
| Aug 14, 2022 - 4:40:26 PM | $30.00 | i6350 |
| Aug 14, 2022 - 12:09:28 PM | $25.00 | i13783 |
| Aug 14, 2022 - 12:09:28 PM | $20.00 | i6350 |
| Aug 14, 2022 - 12:04:50 PM | $17.50 | i13783 |
| Aug 14, 2022 - 8:44:04 AM | $15.00 | i13369 |
| Aug 13, 2022 - 7:22:12 PM | $12.50 | i5408 |
| Aug 10, 2022 - 7:54:07 PM | $10.00 | i275 |
| Aug 10, 2022 - 4:58:17 PM | $7.50 | i6009 |
| Aug 6, 2022 - 8:22:14 PM | $5.00 | i5615 |